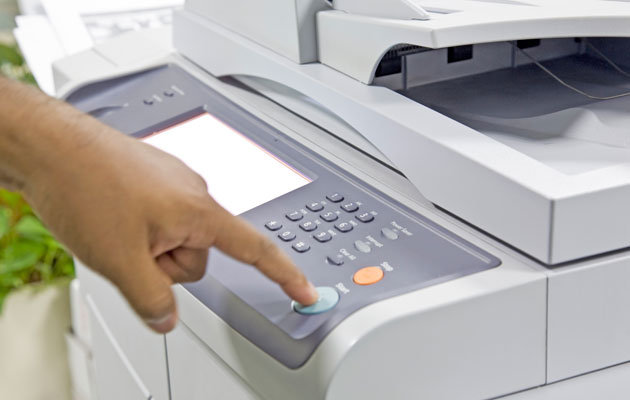 If you are looking for the best budget copiers, you are in luck. There are plenty of reasons why you would want the best digital copier your budget will allow.
Modern offices will find plenty of reasons to use a fast and dependable photocopier, as well as affordable and convenient multifunction printers (MFPs), which combine printing and scanning functionality in one device, and decrease the cost of producing printouts using inkjet or even laser technologies.
In the past, MFPS had quite a bad reputation due to its performance but they have made amazing improvements both in terms of quality, value for money and onboard features.
From usage tracking to help improve security, to auto duplex, up to mobile and wireless printing or digital touchscreen display, there is now a list of options available on the market. For the occasional print out and mailing to digital agencies, everything is there.
The best digital copiers
Here are three of the best budget copiers:
Xerox WorkCentre 6515
By Xerox standards, this is a modest machine, however it has an impressive specification that will meet the demands of any small to medium sized company.
Although Xerox has faster printers than Xerox WorkCentre 6515 , the consistent quality of color and mono prints is impressive and its photocopying skills are some of the best of any four-in-one that critics have tested.
The intuitive touchscreen interface of a copier is another plus point that gives easy access to numerous features such as dual-sided scanning and a broad selection of security features. This is like a premium product and it is well supported by modular upgrades.
Canon i-Sensys MF735Cx
Canon is aiming this mid-priced copier towards small to medium sized business by loading it with amazing features and giving it a fast photocopy speed.
You can stack in 250 sheets of paper in the copier's main tray and add 50 more. The device is also great due to its dual-sided scanning and its duplex printing. It also makes it easy to print and scan through the cloud all thanks to Canon's helpful companion app for iOS and Android devices.
Lexmark MB2236adw
Even though the MB2236adw may look heavy, this copier is still an all-in-one A4 device that is well made and it has a lot of features for the footprint that it takes up.
Duplex scanning from the ADF and fast automatic photocopying are performed amazingly, while the print quality in both color and mono is great. Duplex printing is not the fastest one out there, but having numerous security features and an easy interface more than makes up for the feature's shortfall.
Multi-function printers come in all shapes and sizes due to being stacked with features. A lot of them are aimed at the domestic market. Just look at the stated capacity of the copier and match it to your business' workload.
The cost of getting a printer can be dwarfed by the cost of buying the consumables like the toner or the ink, the paper, the drum, the transfer or fuser kit and more. The cost of the warranty plans are after sale services.
Since you are likely to have at least one copier embedded within a group in an office or in a business, the downtime can prove very costly and may affect your production.
Enlisting the help of a managed print service provider or the MPS can help simplify the technicalities connected with operating a copier, especially in massive businesses. This is because they take care of the life of the printer until the end of its run. Just like a car lease, you will usually not own the printer after the lease ends, which is up to five years, and can usually pay a fixed fee for the printer a cost per page that is agreed upon in advance.
If you are in Tulsa and you're looking for a Copier for your business, you may contact Clear Choice Technical Services in Tulsa. You can ask about Copier Leasing Services in Tulsa, Copier rental services in Tulsa.