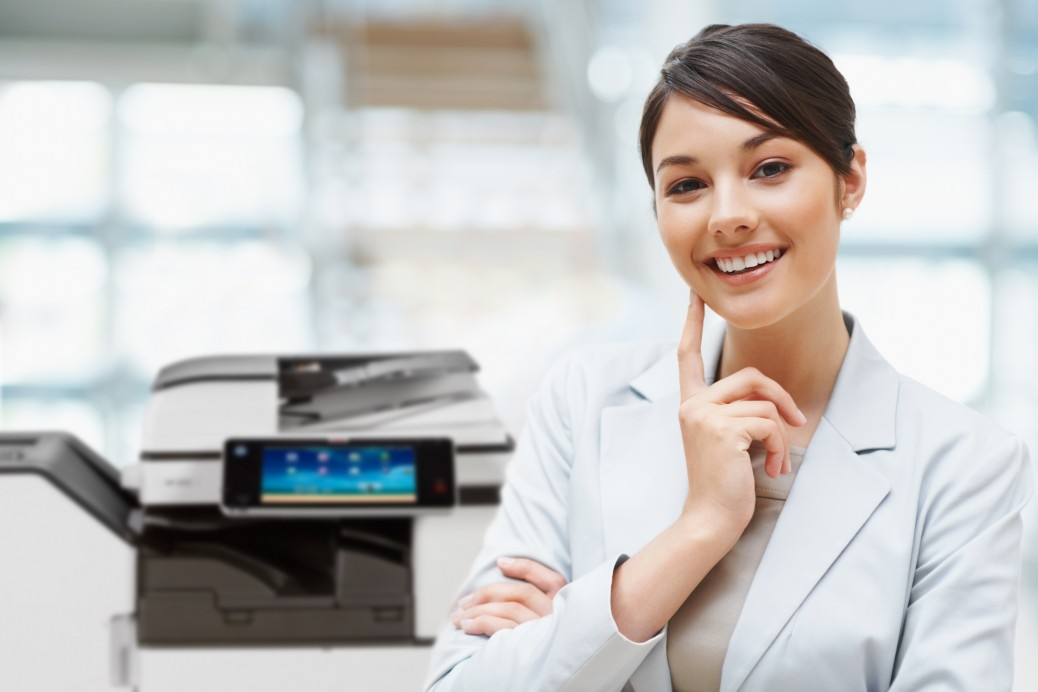 Initial office copier cost might discourage others from purchasing this kind of machine. As you consider buying one office copier for your business, spending tons of money is never easy and simple to swallow. As technology continues to evolve, there are times that it is really difficult to go with the flow.
How much does an office copier cost- this is a common question of those people who are wondering about the price of the machine. Well, one good thing about office copiers is the fact that you are given several options based on the budget you have.
Office Copier Cost: Pricing Explained
Investing a certain amount of money just to have your own office copier is a huge decision. Struggles will always come as you start deciding on what office copier to purchase. This is commonly experienced especially to those people who have limited budget in purchasing the machine since they can't easily decide.
Hence, it is always best to have advanced information about the prices of office copiers. Better if you have the breakdown of the prices of this machine to help you out on your decision. For those who are still struggling on purchasing an office copier, then this breakdown may help you.
Black and White and Colored Office Copiers – $300 up to $2,500
This kind of office copier is best for small group or individual use. This machine has a printing speed at about 62 ppm. It will also give you an output range at about 50ppm.
Black and White Copier Desktop – $500 up to $ 2,100
This office copier is perfect for low volume usage. This helps in scanning, copying and printing documents in your office. In this price range, there are lots of office copier machines that you may choose suitable for your office needs.
Colored Desktop Office Copier – $800 up to $2,600
Again, this office copier is perfect for small workgroups or individual use. Its color speed is about 32 ppm. It also offers wireless printing abilities which are often made available in this kind of price range.
Business Class Office Copier – $2,000 up to $ 11,000
These kinds of office copiers can be found mostly in all types of businesses at approximately 90%. This is the reason why such kinds of machines are considered to be the workhorse of businesses around the world. These copiers can carry the largest loads of copy at the same time with the highest printing volume. Hence, despite its price, more and more business owners choose to purchase such kinds of office copiers.
With the above-mentioned breakdown of price, you are already given an idea on what to choose with the amount of money you have.
How to Determine the Right Copier to Purchase
Buying an office copier is the same as purchasing a computer. In this kind of endeavor, different variations and prices will be given to you. Hence, it is truly hard to determine which of the office copiers offered in the market is worth the money you have and will definitely respond to your office needs.
Before you purchase an office copier, it is best to have a complete understanding of the machine itself as well as the features it possesses. Apart from that, you also need to consider the price of the machine if it really suits your needs. You need to always decide which is best for you. This is to assure that you can purchase the best one without compromising the money that you have.
Conclusion
If you are in Tulsa and you are looking for a Copier for your business, you may contact Clear Choice Technical Services in Tulsa. You can ask about Copier Leasing Services in Tulsa, Copier rental services in Tulsa, and Copier Repair Services in Tulsa.
As far as purchasing an office copier for your business or office, it is always best to consider the price of these machines. Apart from the price, you also need to take into consideration the quality of the machine. Having the idea of these two things before purchasing one is perfect to make sure that you will have the best office copier machine.