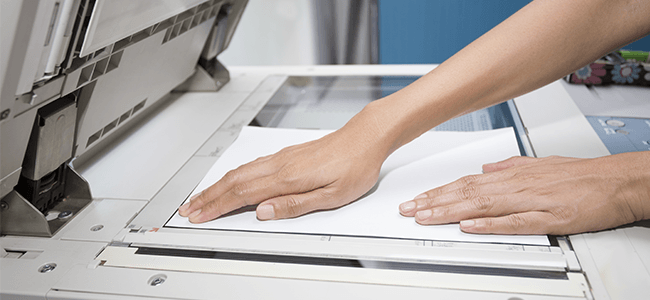 A high-functioning printer is a must. This is true, especially for businesses that have a high copying and printing demand. A printer is available in different brands and models. Most companies opt for a high-end copier or laser printer. This model can handle different paper sizes and support high print volumes. Considering these features, you can expect that it is available at a high price rate. A regular model or printer is available for over 10,000 US Dollars.
For starting businesses, this could be a huge chunk of the price. That's when copier leasing becomes handy. A copier lease is the most-sought option for small businesses and companies. Wherever you are, you can avail a wide range of copier leasing services.
Copier leasing in Tulsa is a popular trend for most business owners. We recommend copier leasing services in Tulsa if you have a tight budget.
In this post, we are going to answer the question, "Should my business lease or purchase a printer?" So, if you want to know more about it, then keep reading.
Benefits of Leasing a Printer
Leasing a printer or other office equipment provides you with loads of benefits. Some of them are the following:
Avoiding Obsolescence
You can avoid obsolescence by leasing a printer or any office machine. Obsolescence does not affect those companies that need a regular copier and printer. Those that rely on the latest features of the machine, obsolescence is always possible.
Low Upfront Cost
Through leasing, you can get your desired office equipment at a low upfront cost. Aside from that, it also helps you to preserve the business credit. A lot of small and starting businesses have limited credit access. In connection to that, they tend to avoid using it as much as possible. You can avoid using your credit by leasing a machine.
No Hassle
Leasing a company means freeing yourself from disposal and resale hassles. Another good thing about it is that leasing companies provide maintenance agreements. You can pay the maintenance plan separately. If your business doesn't have an IT specialist, leasing a company for maintenance purposes is the best choice.
Benefits of Purchasing a Printer
Just like leasing, buying a printer gives you several benefits. Here are some of them:
Less Expensive
Compared to printer leasing, purchasing a machine can help you to save more bucks in the long run. Purchasing is always the best option if you don't want to spend money on paying the machine's interest.
Recoup Investment
A printer is a depreciating asset. If you purchased this machine, you can sell it whenever you want, which is impossible in leasing.
No Contracts
Purchasing office equipment means no contract. You can get a printer without working with a third-party entity.

You need to consider a lot of factors when deciding whether to lease or buy a printer. These include your budget, the printing and copying demand of your business, and so on. When deciding whether to buy or lease a printer, you always want to opt for a cost-effective choice. Aside from that, you need to ensure that your company is investing in the right machine. The right office equipment could boost the overall productivity of your business.
If you don't have the budget to avail a brand new printer, then you may consider leasing. But, if you have enough money to invest in high-functioning equipment, purchasing would always be the best option.
Consider the benefits of each option listed above. Weigh them according to your needs. Through this, you can make an effective decision on whether to lease or to buy.