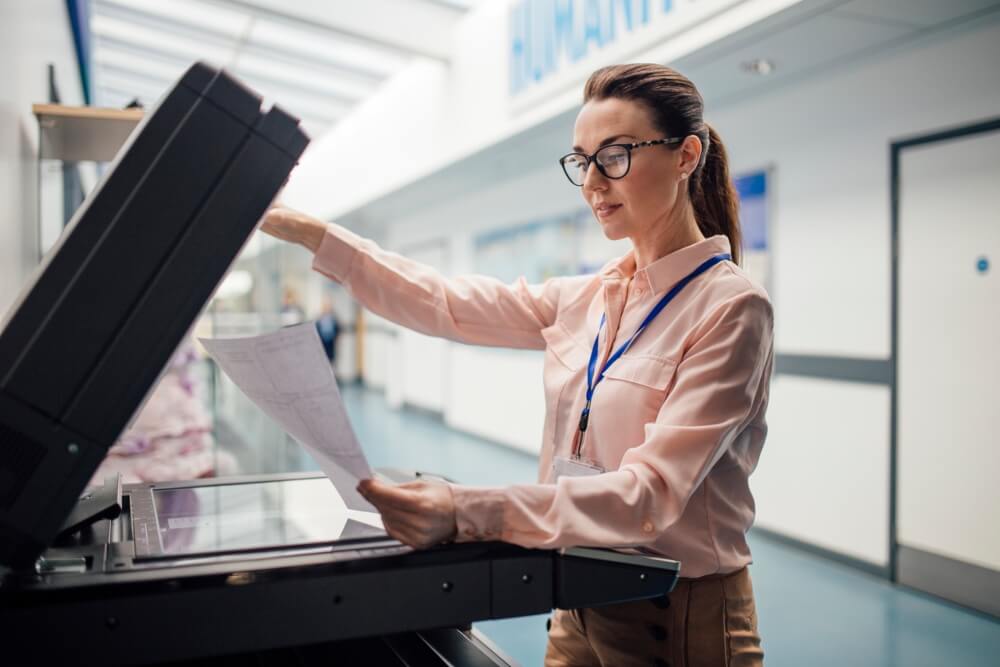 Imagine that you and your staff are preparing for a business opportunity. This business opportunity shall determine the bright future of your firm. In this consideration, you and your team are very eager to prepare all the documents to be presented. Twas the night before the presentation when you suddenly acquire new information that will guarantee your win for your team. You went to your office, set your equipment, and many other things. One last thing to do is to produce a bunch of copies of original and important documents when suddenly everything went wrong with your copier machine.
If there is an employee of the month, there must also be the equipment of the month. If you ask me, copier machines should receive that award for its all day long hard work. But just like any other employee, eventually, it will be tiring and can break down. Proper maintenance of this type of machine is a must.
If you are in Tulsa and you are looking for a Copier for your business, you may contact Clear Choice Technical Services in Tulsa. You can ask about Copier Leasing Services in Tulsa, Copier rental services in Tulsa, and Copier Repair Services in Tulsa.
Here are some reasons why regular maintenance is required for copier machines.
Levels of Productivity
Copier is one of the machines that can provide maximum productivity in a day. No matter how old or new your copier is, it will affect the levels of productivity when it is not properly taken care of. Regular maintenance should be implemented to minimize copier machine breakdown.
Save From Costly Repairs
When your copier totally breaks down, you will have no choice but to bring it to a repair shop only to find out that your copier is already filled with illnesses that can be avoided. You will have to pay the cost no matter what because you need it. Repair should be handled by technicians because you can't. But you don't need to be a technician to properly care for your copier.
Prolonging Life Expectancy
Just like how humans take care of their health to live longer, copier machines need to be taken care of to expect a longer productive performance. Regardless of the age of your copier, breakdowns can be avoided with regular maintenance. You have to invest in proper maintenance because something that is taken care of lives a longer and better life, that is in this case, your copier machine.
Levels of Security
With all the connections in the world, access to every network is quick and easy. Making sure that your copier is well regulated for its functions will improve much more in terms of security. Providing proper care for your copier will save you from a lot of troubles. Maintaining the high-security levels of your copier will ensure your promising services. Your copier can either make you or destroy you, so do what you can.
Downtime Minimization
During copier breakdowns, the tasks of your employees will be limited. They have excuses for downtime affecting the productivity of your firm. There will be a direct relationship when it comes to the performance of your employees and equipment. The service provided for your clients will also decline when your copy is also not functioning well.
One of the disadvantages of buying your copier machine is that you will not be able to replace it fast. Because of its cost, it will be hard for your firm to purchase a copier machine upfront. Copy shops might save you once but you cannot rely on it considering time and effort. The best alternative solution will be copier leasing.
Sure, regular maintenance can be simple dusting once per month, cleaning copier glass, and other ways, but copier leasing in Tulsa can do this for you. Proper and regular maintenance is guaranteed to be included in the list of copier leasing services in Tulsa.