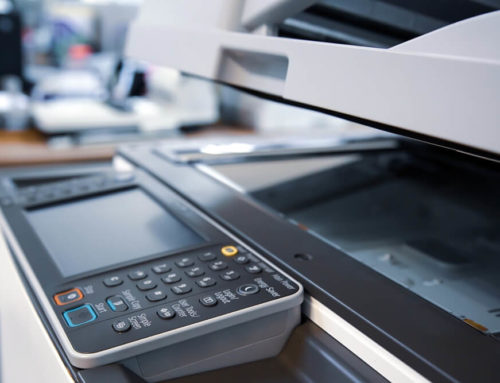 All kinds of equipment need repair service, and your copier is no exception. It may not show a warning sign that it needs a repair, but there are indications that you may already need to call a copier repair service company, especially if you've noticed that your copier does not work the same way anymore.
Here are some signs that you need to call a copier repair service company:
The screen shows simple warning messages
Listen to what your machine is trying to tell you; you can check the screen to see if any messages flash asking you to call for service. If it does, then you need to call one. Most models of copiers have a copier service company associated with its manufacturer so that you can opt for them. Take note of the model number or ID number of your copier when you contact your service provider for easy transaction.
Your service company should have a remote diagnostic service that gives them the ability to check what's wrong with your copier, troubleshoot, and get it fixed. It is a great feature, so you don't have to wait for them to come and fix your machine. Some companies have a service for the copier to alert them when it needs maintenance so they can fix it immediately.
Copier needs toner frequently.
If you notice that your copier consumes toner twice as much as it used to, then you need to have it checked. Your service company should be able to notice this too, but it is best if you can keep track of it. This issue could lead to other problems because if the toner is not used on your copies or prints, it is building up somewhere.
It takes time to warm up.
A copier that works normally takes time to warm up every time you turn it on. It usually takes a minute or two, but if it takes more than to warm up, then you need to call your service company. A machine will cycle or run throughout the day, so it is ready for its use the next day. This is normal for copiers; there is a ceramic drum in their machine for faster warm-up.
Difficult in scanning
Another important feature or part of your copier is the scanner. This feature is used to initiate the copy process and in scanning documents and changing them into files. Latest models of copiers have fast scanning mechanisms; they have moving parts from paper to the scanner and the scanner moving to image the document. Some signs that you need to have your copier checked are when the paper gets jammed often, paper is misfeed in the tray, the scanner is not making a copy, it does not light up when copying or scanning, the output is not the duplicate of the document, the copies have poor colour or are blank, and you do not get a copy or an electronic file. 
Features no longer work.
The software or the firmware of your copier is important too. It is connected with the programming code of your machine, and it controls all of the features and functions of it. All of the software of your copier is working together to give you the best result. If your copier's features do not work the same way as it used too, it could because there are changes in the software packages that need to be checked. The machine's software needs updating so it could work the way it is meant to.
If you are in Tulsa and you are looking for a Copier for your business, you may contact Clear Choice Technical Services in Tulsa. You can ask about Copier Leasing Services in Tulsa, Copier rental services in Tulsa, and Copier Repair Services in Tulsa.
Every company dreads calling their service provider, but for a piece of equipment that is used almost 24/7, time will come when it needs to be checked or fixed. If you know what to look for, then the issues that need to be resolved won't be as complicated and difficult as it supposed to be.